Accutite: the latest in Inmode's armamentarium of Radiofrequency Assisted Lipolysis  allowing for gentle tightening and remodeling of smaller areas of the body like brows, eyelids, jowls, labia and more through virtually invisible needle holes. 
What is AccuTite?
AccuTite is a small contraction device that applies radio frequency assisted lipolysis and prevents the need for excisional surgery. 
What areas can be treated? 
AccuTite has been approved to reach hard to reach places, with pinpoint accuracy. Virtually any areas with saggy skin or excess fat can be treated with AccuTite.
Most common areas on the face include brows, nasolabial fold, lower face, peri orbital region, and neck. Most common areas on the body include axilla, upper arms, abdomen, inner thighs, and knees.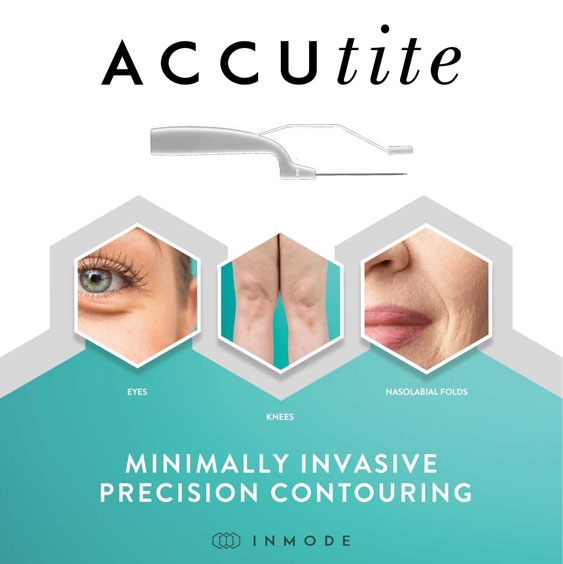 How quickly will I see results? 
Results can be seen immediately, with best results noticeable after 6 months. 
What is the downtime?
AccuTite is a minimally invasive procedure, performed under local anesthesia or a light sedation. Post procedure, patients can go home the same day and resume regular activities after a couple of days. Wearing a compression garment may be recommended. 
Find out if AccuTite is right for you by scheduling a consultation with San Diego's #1 plastic surgeon, Dr. Handler. Call (619) 583-4222 to schedule your personalized consultation today.