Cellulaze for Cellulite Treatment San Diego
Reveal Smoother Skin Without the Signs of Cellulite
Nobody likes the aspect of cellulite on the skin, especially during the warm season. The orange peel look of the skin is not wanted by any woman, as it ruins her physical aspect and lowers her self-confidence. Many women avoid enjoying a day at the pool or beach, because they don't feel well enough in their skin, due to cellulite. Also, instead of enjoying short dresses or pants, women that have cellulite will always try to cover their hips and legs, not wanting to show these parts of their body. Why live like this when you can get rid of cellulite easy and fast, without a hustle or pain? The answer to your problem is called Cellulaze, a laser treatment for cellulite, meant to make cellulite disappear like it was never there.
Cynosure's Cellulaze treatment is a onetime procedure that will guarantee amazing results for up to three years. In fact, it is the only treatment approved by the FDA for cellulite removal that is the least invasive, and has the shortest recovery time. With the help of laser energy, cellulite is treated and removed, the result being a smooth looking and firm skin. You will forget about skin that looks like orange peel, of dimples, bumps and irregular skin surface, being ready to embrace the toned and smooth skin you always wished to have. The laser energy will do two things are once, during the Cellulaze treatment. First of all, it will melt fat, which is the primary cause for the appearance of cellulite. And secondly, it will stimulate your skin to produce collagen, much needed for an elastic and firm skin.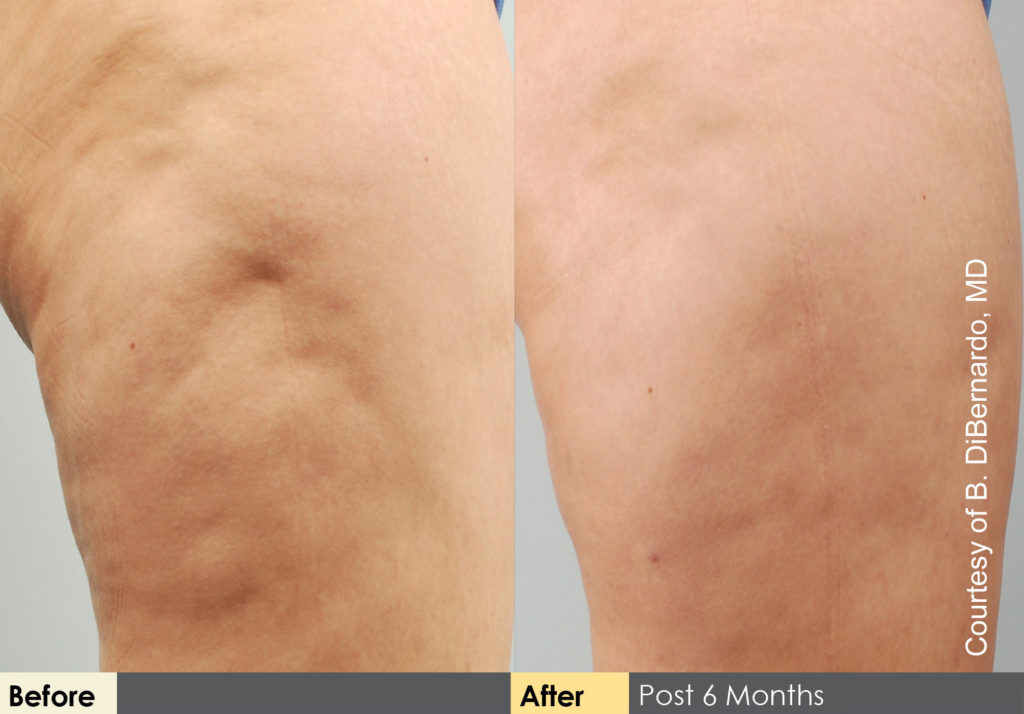 What are the results of Cellulaze? 
After the treatment, you will benefit from the disappearance of dimples and bumps that are under the skin, you will enjoy a skin with a much improved texture and appearance, because cellulite will be treated at the core, not only at the surface, as it happens in the case of topic treatments. The first results will be seem almost immediately, but do have in mind that the best results will take time to appear, showing up between 3 and 6 months since you had the treatment. To make sure that you will enjoy the best results possible, introduce in your schedule physical exercising and adopt a healthy diet.
The Cellulaze treatment will do a minimum invasion to your body, in comparison with other cellulite treatments available on the market. Thus, the discomfort is mild to moderate, and the downtime is the same. Of course, these aspects differ from one person to another, as they are connected with the severity of the cellulite and other personal conditions. The treatment is customizable, so it will fit the requirements and conditions of each patient. For 3 years of a cellulite-free body, you will only have to take a 3-hour treatment only. Yes, one single session that lasts just 3 hours will offer you the firm and supple body you need, making you look stunning in a bathing suit and favorite clothes, because there will be no reason to hide your skin anymore.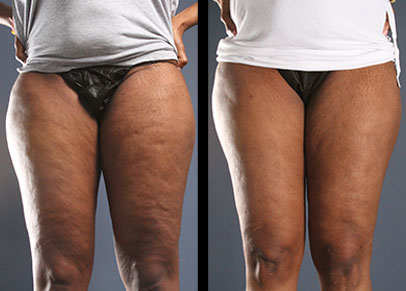 For more information about Cellulaze in San Diego, CA, please contact us.